Christina Reed,
Legal Earth
Why Choose Legal Earth?
Access wherever whenever: A web-based programme so you can access your HR and H&S files anywhere.
Reduce your insurance: the compliance programme attracts better value insurance quotes.
One stop solution: a complete paperless system of compliance to manager your legal duties.
Save money: on legal fees, legal claims and H&S compliance. Pay monthly. No upfront costs.
Save time: dramatically reduce time spent on H&S, HR and employment issues.
No faceless call centres: expert advice from trained employment law specialists.
Best practice: become leaders in your field and increases staff satisfaction and productivity.
Win contracts: demonstrate compliance with a click of a button.
"Managing health and safety, staff and employment law in the workplace is time consuming, expensive and complicated. It doesn't have to be. More and more business owners are discovering how easy it can be to meet your legal obligations with the Legal Earth Compliance Package."

Our Vision
Every business matters to us. No matter how big or small the company. Our vision is on-the-ground priority support from qualified employment lawyers working at the heart of your business whilst also providing you with sophisticated on-line solutions to manage your people and your health and safety in the workplace.
Our Shared Vision
Our combined vision with our clients is to make running your business a thrill and not a chore. We aim to make you the market leaders in best practice by giving you the crucial on-line tools to run your business, backed up with expert advice from a regulated professional and an insurance package which will ensure legal fees and compensation claims will become a thing of the past.
You - the business owner - have told us everything we need to know to help nurture and protect your business...so you can keep your mind on the job in hand.
All that we ask is that you trust us and let us be your guiding hand: it could lead you to great places. So why not protect your business today and sign up for our unique total protection employment package simply call (07837) 471150 and speak to one of the Legal Earth team.
Client Testimonials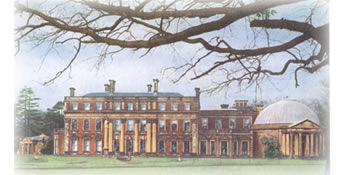 "Dear Christina, I would like to thank you for the support the Nursing Home has received from Legal Earth in dealing with the many complex areas that Employment Law now presents. Despite Staff well trained in this area and lots of expensive books available on the subject, we realise it is more economical and safer to use the 'experts'. Having your advice online or at the end of a telephone, means we can deal with situations as they arise, swiftly and with confidence. Thank you."
Sister Gemma, Ince Blundell Nursing Home, Liverpool